!-base href="http://www.richard-york.co.uk/index/XXX" ->
CITTERN PICTURES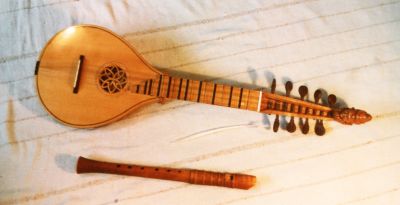 The cittern here is next to an ordinary sized descant recorder to give an idea of its size - not very big.

---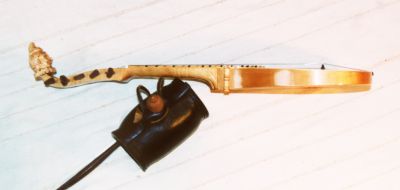 You can here see the amazingly thin body of the cittern,
which gets thinner still towards the foot end.
It's propped up here on a costrel, or leather
drinking bottle.
---
| | |
| --- | --- |
| Return To Home Page | Return to top of this page. |
---
Copyright &copy: 2000, Richard York
Version/Revised: 1.0; Sept 2000
Site URL: http://www.richard-york.co.uk